ACOSCodingToday flash sale!
Purchase a new subscription or renew your current subscription and save!
Sale Price $349 (regular price $399)
Additional user pricing also discounted
Sale Price $159 (regular price $179)
New users click here. Existing users, login then click BUY/RENEW at the top of the page.
Even if you recently renewed, you can still take advantage of this offer. Renew as many times as you like. Each renewal adds 1 year to your subscription.
ACOSCodingToday Includes
Advanced Code Checking Technology - Bundling Matrix. Enter up to 20 codes and check to see if they can be billed together and the order they should be submitted. Includes what modifiers may or may not be used. All information is displayed in a user friendly matrix with verbal explanation
Complete volumes of Current Procedural Terminology (CPT®), HCPCS Level II and ICD-9 codes
New ICD-10 tools are here!
Current Medicare Correct Coding Initiative (CCI) edits
National and local Fee Schedules, and Medicare Policy information
Medicare information on global fee days and modifier usage
Full LCDs
PQRS
MUEs
24/7 availability and real-time updates via Web site
User friendly format with rules, regulations, and related information organized by code
Powerful search engine for speedy look ups
Free technical support and phone training
AWP
Laboratory Fees
Screen Shots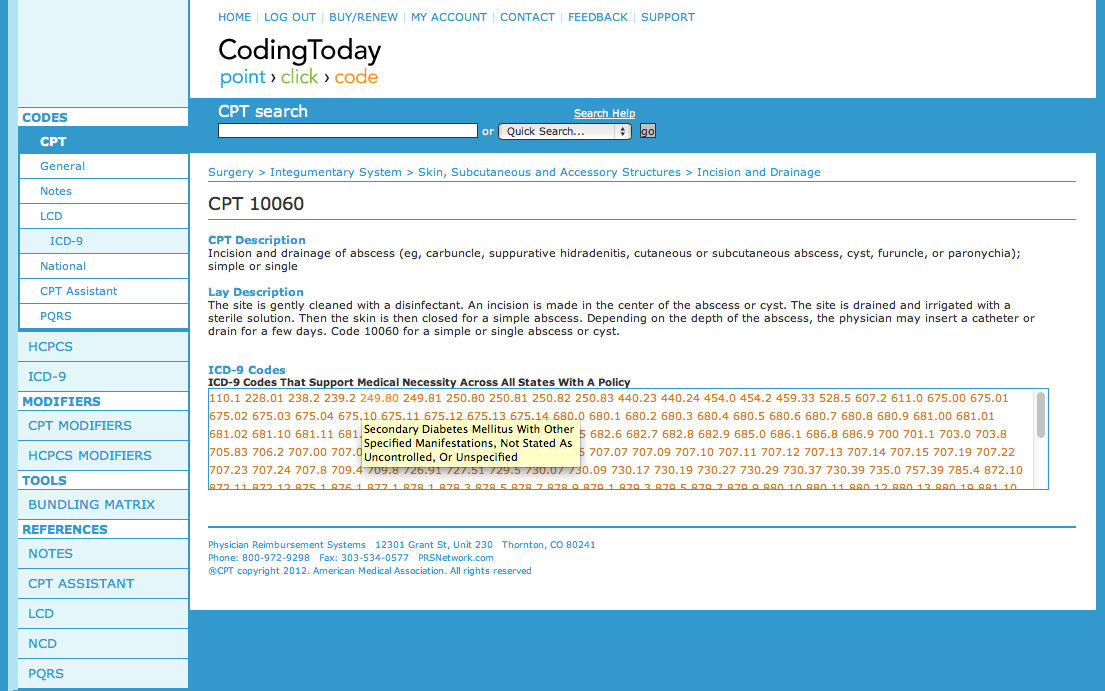 CPT Crosswalk to ICD-9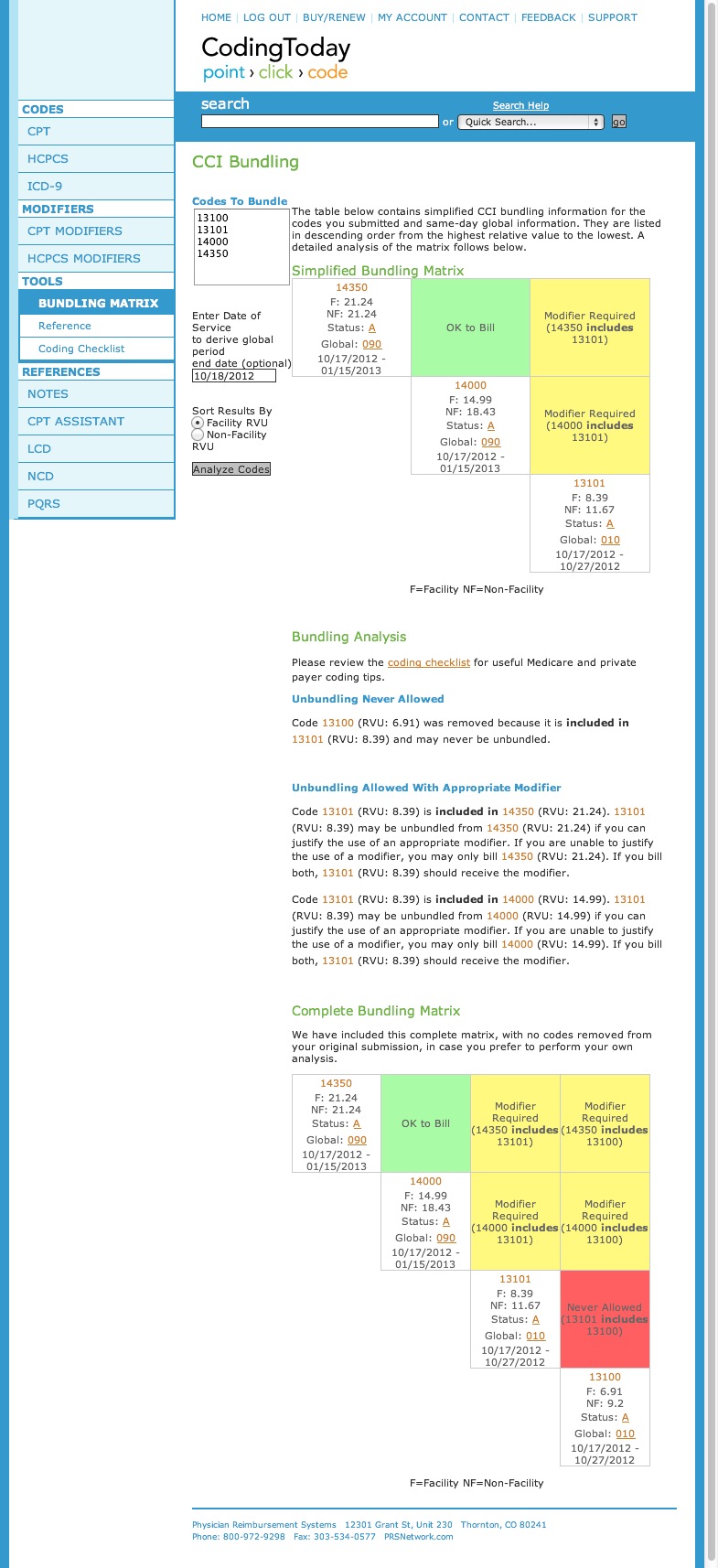 Bundling Matrix